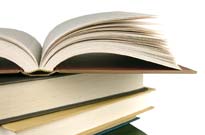 The following tools or template and appendices are available to you as a special service of the Community Pharmacy Foundation. These documents will assist you in developing, implementing and testing a new patient care service in your pharmacy.
You may wish to do this solo with your pharmacy staff. You may wish to do this exercise in cooperation with a fellow pharmacist elsewhere and work on it collaboratively. Maybe this is someone you meet at a pharmacy meeting or know from professional affiliations and although miles apart you want to work as a team. Or you might consider enlisting a faculty member from a college of pharmacy with expertise in this area of patient care services or one who is knowledgeable about the development and testing of new services in community pharmacies.
Obviously your first step … even before opening any template in this Best Practices section of the CPF web site … is to identify a particular patient care service that you would like to develop and one which you feel meets the need of your particular patient population.
If your initial idea came from an article you read in a Journal be sure to contact the author of that publication and check out the bibliography for references you can use to design a similar service meeting the unique needs of your patients.
If your initial idea comes from a presentation you heard be sure to contact the presenter and ask if you might stay in touch with him/her as you proceed with the development of that patient care service for your pharmacy.
If along the way you have questions for which you could assistance in the use of these "tools" you may contact us via the "Contact Us" feature of the CPF web site and your inquiry will be routed to the appropriate person for direct assistance.
Best Practices Contents
TEMPLATE
The basic or fundamental tool or blueprint to outline the development of the patient care service, once you have identified the particular service you wish to develop and implement in your pharmacy.
ASSIST
Send an email to "Contact Us" for direct assistance. "Contact Us" is an option on the top toolbar of this page and identify in the subject line that it references "Best Practices."