Congratulations Grantees!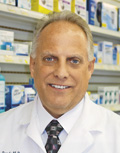 Randy McDonough, PharmD, MS, RPh | Towncrest Pharmacy, Iowa

Dr. McDonough and Michael Deninger PhD, RPh, co-owners of Towncrest Pharmacy in Iowa City, recently completed a CPF grant and were also featured in a December 19, 2016 article in Drug Topics. This article described their pharmacy's ability to implement continuous medication monitoring in a financially sustainable contemporary pharmacy practice.

During the 12-month study period of the grant, McDonough says the pharmacy conducted approximately 17,000 clinical interventions. About half of the time an intervention was made, a drug problem was identified. These problems weren't just identified at the initial time of the prescription. In fact, the data showed that about 60% of the drug problems were identified outside the initial drug fill. McDonough believes this shows the importance of doing thorough pharmacist-led reviews at every patient encounter.

CPF Project Title:
Tracking Performance in a Contemporary Community Pharmacy Practice
Grant Details Page | CPF Synopsis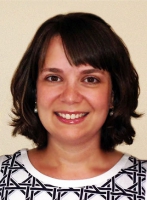 Natalie DiPietro Mager, RPh, PharmD, MPH | Ohio Northern University Raabe College of Pharmacy

Dr. DiPietro Mager and the research team of David Bright, Dani Markus, Lindsey Weis, David Hartzell and James Gartner were published in the January/February 2017 edition of the Journal of the American Pharmacists Association. This innovate project was supported by the Community Pharmacy Foundation with supplemental funding by CareSource. They had a statewide network of community pharmacists providing preconception care services with the use of targeted medication reviews (TMRs). Nineteen weeks after implementation of the TMRs, 1149 individual pharmacists from 818 different pharmacies had completed at least 1 TMR. Pharmacists completed 33% of all TMR opportunities with a 65% success rate.

Several resources including a free CPE activity are available on the grant details page.

CPF Project Title:
Pharmacist Provision of Preconception Care Through Medication Therapy Management
Grant Details Page | CPF Synopsis | JAPhA Article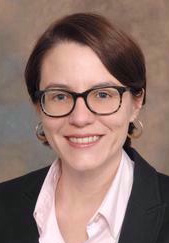 Ana Hincapie, PhD | University of Cincinnati

Two members of the research team presented at the American Society of Health-System Pharmacists (ASHP) Midyear Meeting on Tuesday, December 6, 2016 in Las Vegas, NV. The presenting authors are listed below and the research team is identified on the poster.

Ahmad Alamer, PharmD1 - Quantitative Analysis of Electronic Prescribing Quality Related-Incidents | Poster

Julie Sears, PharmD Candidate 20181 - Analysis of Electronic Prescribing Quality Related-Incidents: Look-alike Sound-alike Medications | Poster

1James L. Winkle College of Pharmacy, University of Cincinnati | Cincinnati, OH

CPF Project Title:
Comprehensive analysis of Error-prone Medications in Electronic Prescribing
Grant Details Page | CPF Synopsis