Congratulations Grantees!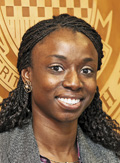 Olufunmilola Abraham, PhD, BPharm | University of Pittsburgh

Several recent activities associated with Dr. Abraham's grant:

Publication: Counseling of children and adolescents in community pharmacies: Results from a 14-day observational study. Carpenter DM, Abraham O, Alexander DS, et al. Journal of the American Pharmacists Association, Volume 56, Issue 3, 266 - 269.

Abstract: "Educating Children about Medicines in Community Pharmacies: Perspectives of Parents and Caregivers." Academy Health Annual Research Meeting - June 26-28, 2016, Boston, MA.

Presentation: Invited presentation at 10th Annual Pharmaceutical Science (PharmSci 2016) Conference themed "Addressing Methodological and Ethical Issues in Pediatric Medication Safety Research" conducted by the Agency for Healthcare Research and Quality, UNC Chapel Hill, May 13, 2016.

CPF Project Title:
Engaging pediatric patients in counseling and medication therapy management services in urban and rural community pharmacies
Grant Details Page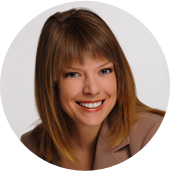 Nicole Russell | NCPDP / NCPA Collaboration


From Twitter! NCPDP May Work Group Meeting Tweets - May 2nd (@NCPDP) Welcome community #pharmacists here at #NCPDP16. Read about @CPFgrants in our 2015 Annual Report.


CPF Project Title:
Enhancing Independent Community Pharmacist Involvement in NCPDP.
Grant Details Page