Congratulations Grantees!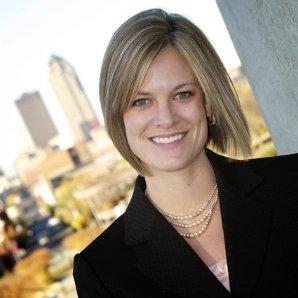 Kate Gainer, PharmD | Iowa Pharmacy Association

Several Iowa pharmacist luminaries are leading the development of the Iowa Community Pharmacy Enhanced Service Network (CPESN) as a pharmacy performance network that also has adopted the tenets of value-based health care through committing to offer a menu of enhanced pharmacy services demonstrated to improve quality of patient care and reduce overall health care costs. This model was successful in North Carolina, where Community Care of North Carolina (CCNC) received a Center for Medicare & Medicaid Innovation (the Innovation Center) CMMI grant to expand CPESN to other states.

CPF grant funding is supporting transferability of the knowledge base while the grant progresses. The first deliverable is access to recorded 'ChargeUp' calls. These bimonthly conference calls were provided to pharmacies participating in various enhanced services or value-based pharmacy networks within Iowa. The purpose of the webinar series is to keep pharmacies informed of key clinical and practice-related topics to assist in participation in these networks.

CPF Project Title:
Advancing a Community Pharmacy Enhanced Service Network (CPESN)
Grant Details Page | ChargeUp Calls Webinar Recordings (downloadable file to access links)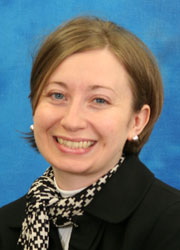 Margie Snyder, PharmD, MPH | Purdue University College of Pharmacy, Indiana

The aim of the grant is to measure the impact of medication synchronization on 1) total healthcare costs, and 2) outpatient, inpatient, and emergency department visits. The intervention sample will consist of a cohort of patients enrolled in a medication synchronization program at community pharmacies in Indiana. The unique approach in this grant is to utilize CMS Medicare data purchased from Research Data Assistance Center (ResDAC). Once extracted, the data cleaning and creation of a multi-purpose data dictionary will be created.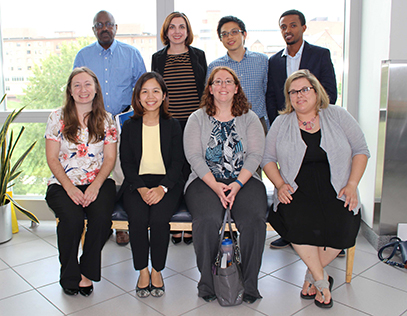 One of the co-investigators, Dr. Wendy Lantaff, presented her experience with ResDAC at the October 2016 Health Outcomes Practice and Research Network Business Meeting at the American College of Clinical Pharmacy Annual Meeting. The presentation link is below.

Wendy Lantaff, PharmD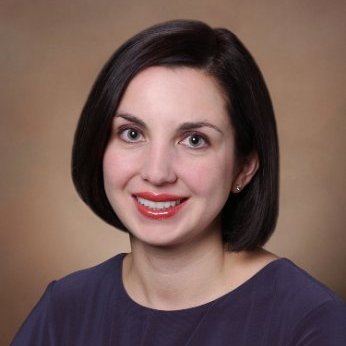 Hook Drug Foundation Fellow in Community Practice Research

Purdue University
College of Pharmacy


CPF Project Title:
The Impact of Community Pharmacy-Delivered Medication Synchronization on Healthcare Utilization and Costs
Grant Details Page | Presentation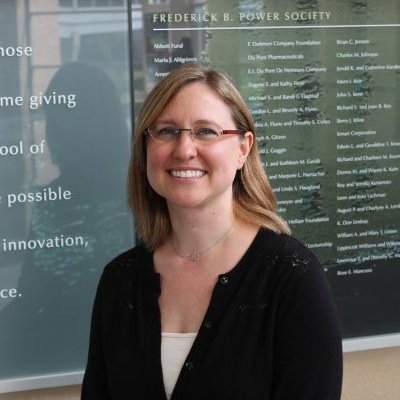 Korey Kennelty, PharmD, MS, PhD | University of Cincinnati

Dr. Kennelty recently joined the University of Iowa College of Pharmacy as an assistant professor in the Department of Pharmacy Practice and Science, Division of Health Services Research. Kennelty is an alumnus of the University of Wisconsin, and joins the college after completing an advanced geriatrics fellowship at the William S. Middleton Memorial Veterans Hospital in Madison, Wisconsin. Her research primarily examines patients' medication continuity when they transition from the hospital to community care. She also plans to work with Professor Barry Carter, PharmD, in studying roles of pharmacists in managing chronic conditions.

We'd like to acknowledge her recent contribution of a book chapter in Hazzard's Geriatric Medicine and Gerontology. The topic was transitions of care and emphasized the importance of integrating pharmacists during transitions.
Gilmore-Bykovski A, Kennelty KA, Kind AJ. Hazzard's Geriatric Medicine and Gerontology. 7th ed. Halter JB, Ouslander JG, Tinetti ME, Studenski S, High KP, editors. New York, NY: McGraw-Hill Inc; 2016. Transitions in Care


CPF Project Title:
Co-managing medications for older adult patients and their informal caregivers during MTM
Grant Details Page | CPF Synopsis